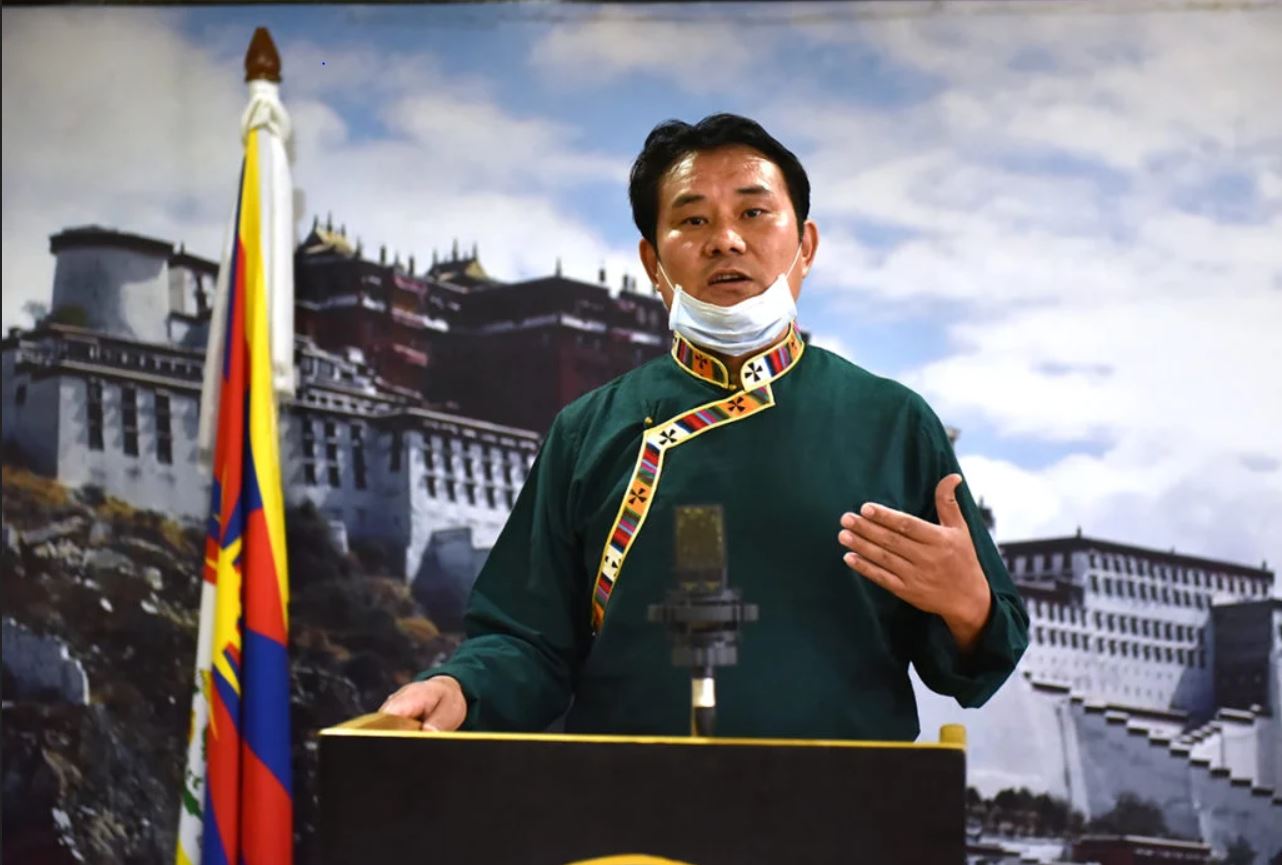 Dharamshala: Health Kalon Choekyong Wangchuk addressed a press brief on Thursday and highlighted two key points in the response measures being taken by his department.
Despite the heavy containment effort, the coronavirus situation in India is escalating at an alarming rate in the last couple of weeks.
With a crossover of 2 lakhs cases in the country, the pandemic outbreak is spreading much faster than anticipated. The COVID-19 situation in India is getting pretty severe.
While the government of India is strongly fighting the battle, CTA in coordination with its subordinates is doing its best to look after the safety and welfare of the people through its relief measures and support.
"We are definitely seeing positive results through our effort," said Health Kalon while explaining the measures taken until now.
In addition to the usual updates on the response measures, Health Kalon pointed out two new changes in the measures.
As the relaxation on movement has been granted, Dharmashala has lately seen more people entering and exiting the city. In view of the safety of both Tibetan and local Indian communities, CTA has set up a special committee responsible to oversee the arrangements of the quarantine facility.
Health Kalon noted that the Task Force Committee has recently set up another facility at Shugseb near Ghankyi in addition to the ones at Khanyara and lower Dharamshala. However, due to issues concerning space as more people are entering the city, he advised the homecomers especially the ones staying in and around Ghanchen Kyishong and Tsuglagkahng to quarantine for 14 days at the facility followed by home quarantine.
In case, if the people have all the needed facilities at home then they are advised for direct home quarantine given that they meet the guidelines.
Health Kalon also informed that those traveling to and fro between districts of Himachal Pradesh need not required to check-in at the facility.
He informed that that CTA is working in full coordination with the local hospitals as well as the local hospitals of the Tibetan settlements across the country has been directed the same.
The second point he updated was the change in the approach of screening conducted by healthcare workers under the department.
Until now, special team of health care workers has conducted door-to-door routine active screening but given the fear and risk of transmitting the virus, the department has decided to employ passive screening for the safety of the staff.
OPD has been set up as a specific screening center. Similarly, teleconsultation services will now be available to keep the maximum risk at bay.
Lastly, Kalon Choekyong Wangchuk urged the public to avoid traveling unless absolutely necessary particularly to red zone areas in addition to following necessary precautions.
"Maintain social distancing but avoid emotional distancing," he said.