Washington DC: Kalon Choekyong Wangchuk, Department of Health, CTA conducted a series of high-level meetings with officials at the State Department and Capitol Hill. He was accompanied by Representative Ngodup Tsering in all the meetings.
Kalon met with Mr. Hefright Brook, Program officer for South Asia, Bureau of Population, Refugees and Migration. Kalon thanked the US Government for helping with Tibetan refugees from Nepal to India in various fields and for so long and updated him on the existing programs.
The Kalon brought to his attention the problems faced by the CTA Department of Health in delivering timely aid to the Tibetan refugees living in Nepal due to Chinese pressure on the host country. Brook asked Kalon to contact him whenever the Tibetan extradition cases occurred with details so that it can be taken up through the US Embassy in Kathmandu.
Kalon and Representative met with Jon Stivers, the Executive Director of the China Commission at Chairman McGovern's office. They discussed several things including a new Tibet bill, which the chairman McGovern will introduce shortly in the house.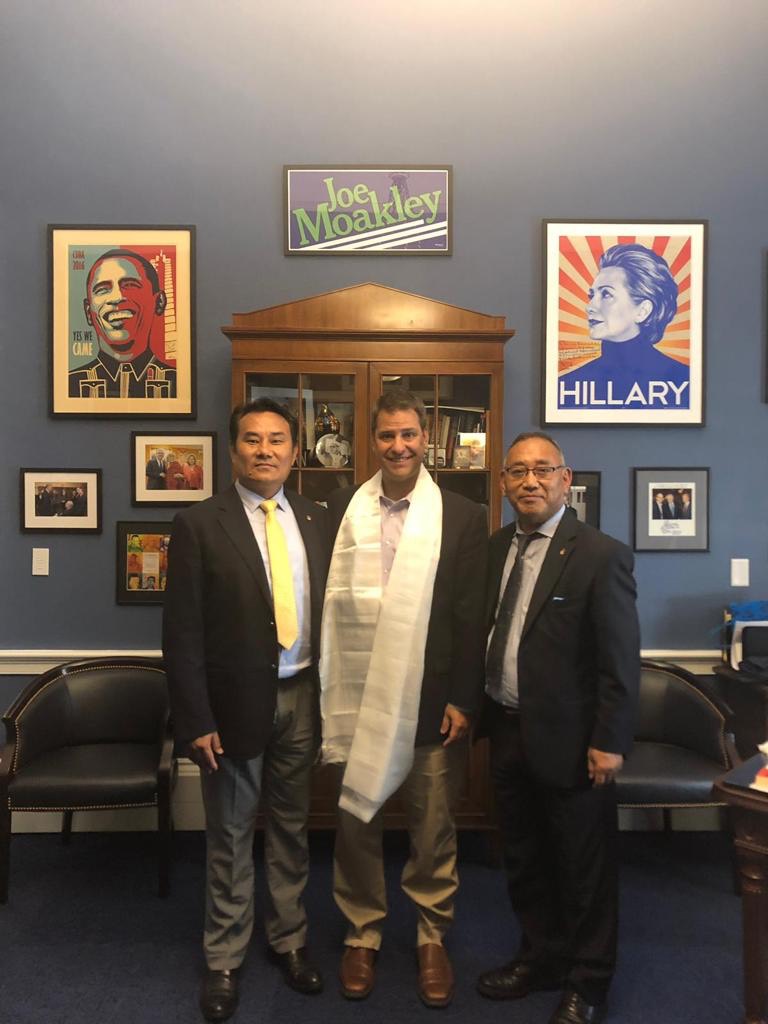 The Kalon visited the US Capitol, House, and Senate Offices and White House before meeting with Special Coordinator's official, Noah Krystal, Brooks, and Denise at the state Department. The Kalon explained the works of his department and the funding assistance received from USAID and PRM which are 100% spend on the target beneficiaries and thanked the US Government and people for all the help.
The Office of Tibet hosted Kalon for a farewell dinner.