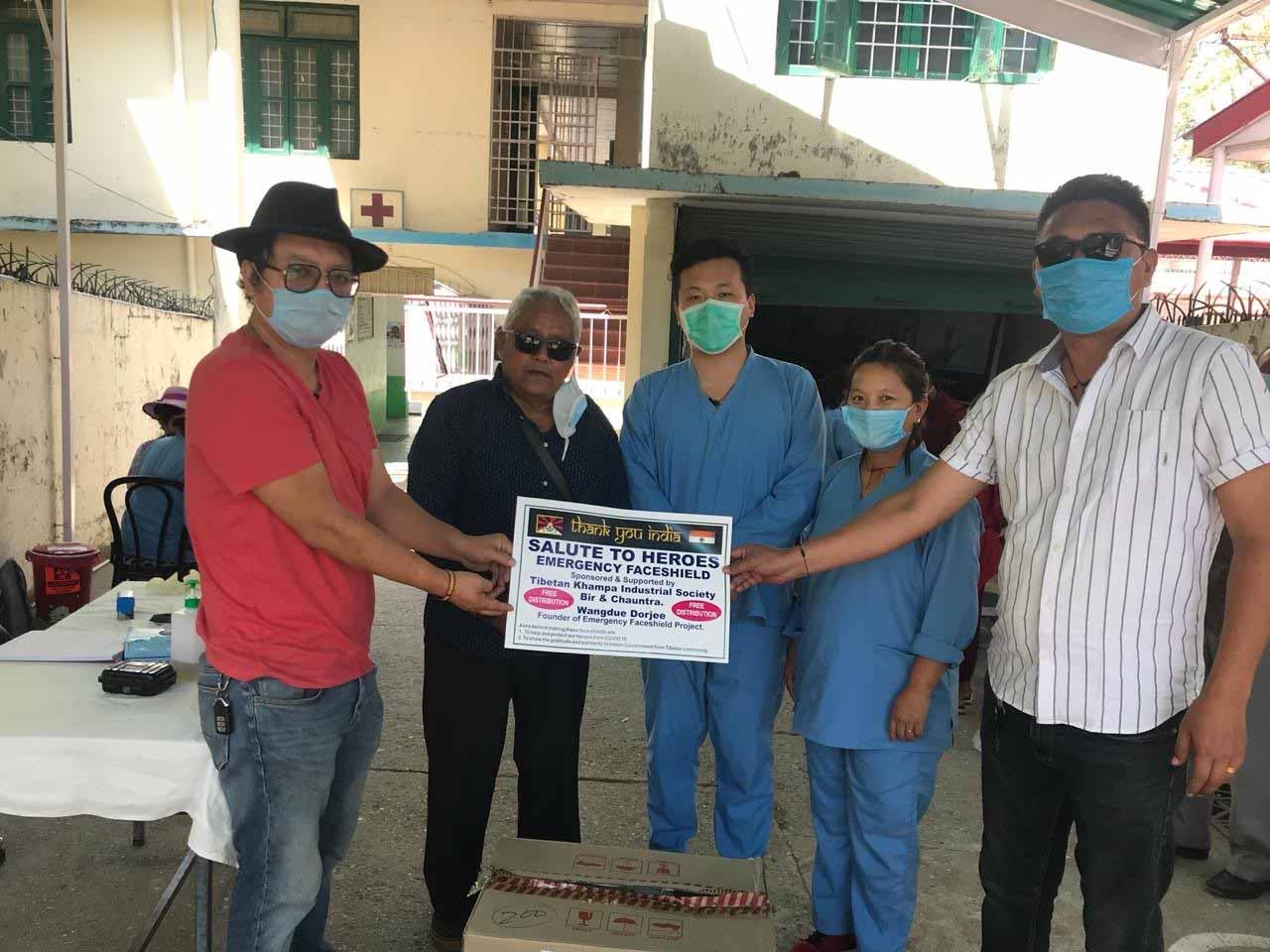 Dharamsala: Mr Wangdue Dorjee resident of Bir Dege Tibetan settlement donated 200 emergency face shields to the Department of Health, CTA.
The face shields were handed over to the TPHC Bir health authorities for the frontline medical personnel engaged in the fight against COVID-19.
Mr Dorjee first attempted making shields with 2-litre coke bottles which he donated to TPHC staff and the Indian Government health staff at Bir, Kangra and Chauntra. He later improvised the face shields with A4 size plastic transparent sheets which were donated to health staff at Gatta Police Chowki.
His noble cause was later joined by Tibetan Khampa Industrial Society and they later collaborated to distribute face shields to Tibetan settlement offices of Dharamshala and Shimla, Delek hospitals, Men-Tsee-Khang, TCV Schools and local Indian government hospitals as well.
The Health department appreciates and welcomes such innovative and generous contribution to the public in combatting the COVID-19 pandemic.