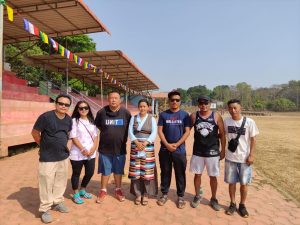 Dharamshala: A week-long community health-based needs assessment was conducted by the Department of Health in Mundgod Tibetan settlement.
The assessment visit led by Health Department's Joint Secretary Lhakpa Dolma was carried out in monasteries, health care centers, schools, and old age homes of the settlement whereby she reviewed how much of the services provided by the Department of Health are meeting the needs of the community and further gathered grievances and appeals of the masses to be reported to the administration.
The week-long assessment visit was conducted from 7-16 March 2022.