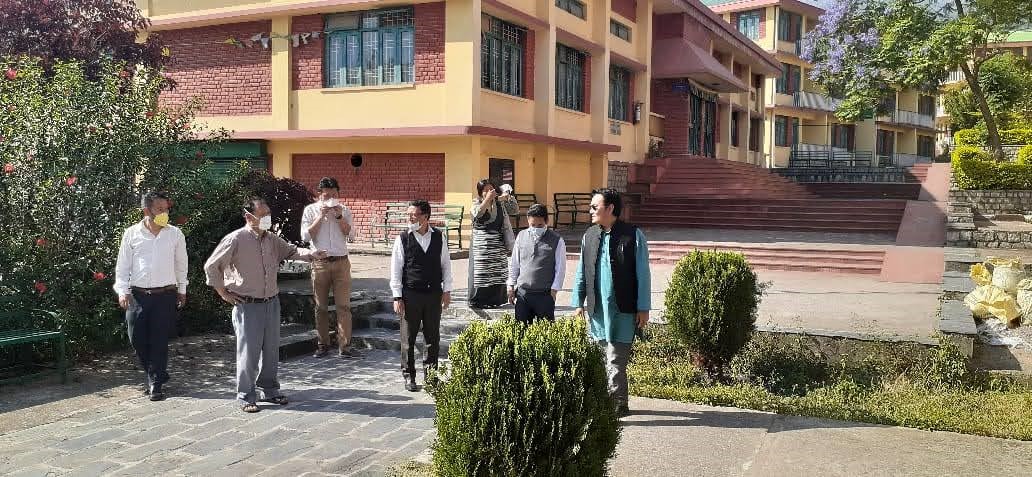 Dharamsala: CTA's taskforce team for COVID-19 visited Lower TCV school to inspect the existing structure to setup a new Quarantine Centre as the number of Tibetans home comers to Dharamsala continues to increase each day.
The Inspection team was headed by Health Kalon Choekyong Wangchuk and accompanied by Health Secretary Palden Dhondup, Education Secretary Karma Sengey, TSO Dharamsala, Dr. Tenzin Tsundue, and DoHe Quarantine Centre's Nodal officer Ms. Tenzin Kunsang.
This visit was made after Education Kalon received consent from TCV Main Office for converting LOWER TCV School into a temporary quarantine centre. Although the arrangements for home comers were made at Administrative Training and Welfare Society (ATWS) under the direction of DoHe (CTA). However, with the increasing number of Tibetans returning home each day, there is further need of an additional facility in Dharamsala area.
Thereafter, along with Delek Hospital's Director, Dawa Phunkyi, the team visited Administrative Training and Welfare Society (ATWS) to monitor further requirements of necessary equipment and medical supplies at the Care Center, which will be operational very soon besides existing. Quarantine centre's Nodal officer also met new arrivals at the quarantine centre and introduced them about the regulation and facilities available at the same.