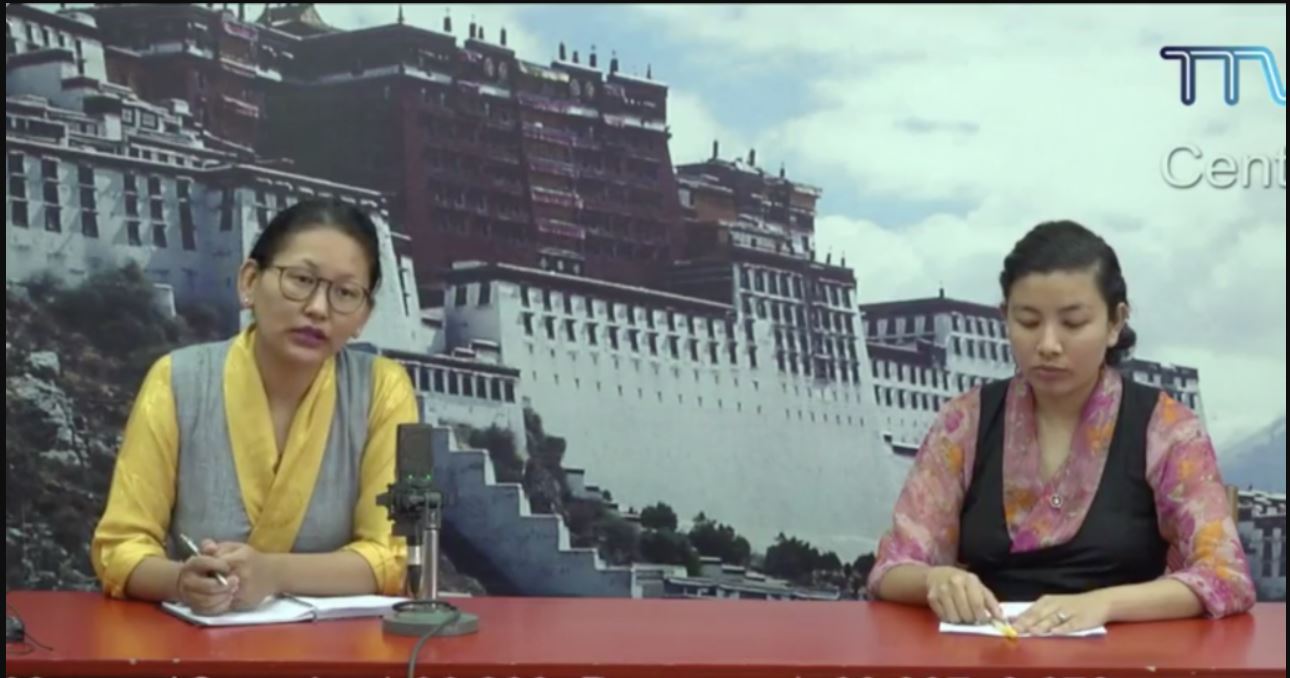 Dharamshala: Heads of the Data Monitoring Committee and Mental Health Committee of CTA COVID-19 Task Force, Tenzin Dolkar and Ngawang Tenzin addressed a press briefing via Tibet TV earlier today.
Tenzin Dolkar, head of the Data Monitoring Committee said the COVID-19 toll has been on the rise with 100,00,000 infected globally, and 6,00,000 in India, further noting the worrying situation in a few of Tibetan settlements already hit by the virus.
Under the guidance of the Kashag and the Health Department, Tibetan settlement officers, medical officers and hospital staff, camp leaders, volunteers have remained committed to the response measures in the respective settlements. Since March end when the pandemic hit parts of India, CTA's COVID-19 response have been in full swing spearheaded by the Department of Health. From organising and setting up 85 community quarantine centres across Tibetan settlements to routine sanitization, distribution of provisions and medical guidance as well as public health guidelines, the health department has put in place an efficient COVID-19 response and containment strategy.
The number of active cases in Tibetan communities in India and Nepal is 26 with 25 recoveries and 2 deaths. Based on the ground data, 75 percent of the 53 total cases reported were asymptomatic and 68 percent of the patients were under the age of 40.
"As the data monitoring committee, we undertake contact tracing by determining the infected person's contacts and tracing them through telephone calls. It is extremely important for those at the community quarantine centres to follow the rules thoroughly under the guidance of concerned settlement officers. Limit contacts during quarantine and cooperate with the health authorities," said Tenzin Dolkar.
Ngawang Tenzin, head of Mental health and guidance committee said, "Our role is to contact those who have tested positive with COVID-19 through telephone calls and provide them counselling. Due to the phobia and stigma associated with the disease, many patients and their families as well as healthcare workers, volunteers are victimised in the society. In our observation, such stigmatization drives people to deny their travel history, medical conditions in the fear of being ostracized and which in turn, creates a more dangerous scenario."
She called on the urgent need to counter such prejudices and to rise as a community that is empowered with a compassionate attitude and health literacy.
"Coronavirus infection does not mean certain death. Please be transparent and follow the guidance measures as advised by the CTA and adhere to the quarantine measures which are implemented to protect our community. The disease will eventually subside. So follow the proper measures such as wearing masks and physical distancing. Those who are facing economic hardships are encouraged to seek help as CTA has created relief measures to tackle the pandemic related issues."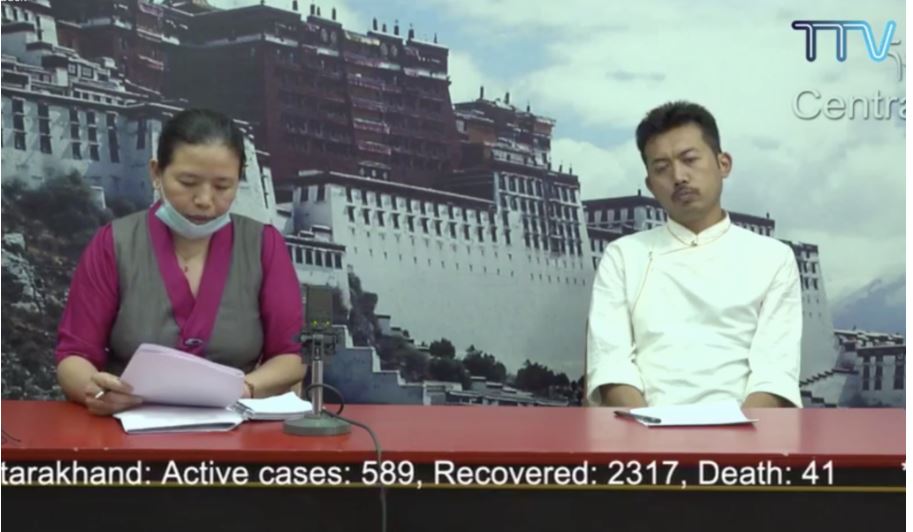 Next followed the press briefing by Dr Tsering Tsamchoe and Dr Tsundue on COVID-19 taskforce initiatives and status updates of this week.
11 persons have tested positive with COVID-19 this week of which 8 are from Mundgod settlement and their ages are: 17, 83, 27, 37, 26, 51, 26, 12. All of them have no defined symptoms, however, they have been admitted to district COVID-19 care centre.
From Bylakuppe, an asymptomatic 41-year-old male, currently admitted in KR hospital, district's COVID-19 care centre.
In Delhi, 34 and 24-year-old women with mild symptoms are placed under home isolation.
There are a total of 26 active cases, 25 recoveries and 2 deaths. Health guidance is being provided over phone calls by the Health Department. No new data on the Tibetan community abroad has not been received from the OOTs.
1017 Tibetans are currently under quarantine in 34 settlements, including 4 from Nepal with 631 under home quarantine, 386 in CTA established community quarantine centres, including 44 in quarantine centres in Dharamshala.
Testing for symptoms is being conducted in community quarantine centre since the last 3 months. In Dharamshala, including all CTA staff, Men Tsee Khang institute, Neychung monastery, Library of Tibetan Works and Archives, a total of 1773 people have been screened for symptoms with no symptoms detected so far.
Across 35 settlements in India, a total of 6891 people have been screened, 5174 above age 60, 1717 with chronic illnesses, 6891 reached through phone calls by settlement medical officers, nurses and officials.
SORIG immunity provisions distributed from March-end in 1104 in quarantine centres. to 7390 above age 65, 1200 in Nepal, 252 packages sent to New York and New Jersey, 125 health workers, 42 persons with chronic illnesses and 10391 has been provided free of cost since March.
Settlement wide sanitisation is conducted regularly, as per zone code designation. 1070 Tibetans in quarantine have been contacted by the mental health committee and counselled for mental wellbeing.
Dr Tsundue clarified on the 14 days quarantine period, saying that 14+14 days is advised because it takes 28 days to reveal the full range of symptoms and after 14 days, there is reduced risk of infecting another person, as virus count falls.
He further explained that the infectivity rate of COVID-19 is known as R0 in medical terms, which is at 2-3, implying that 1 person can infect 2-3 persons. The transmission rate multiplies if quarantine is not followed.
This is the 14th press briefing by the CTA COVID-19 Task Force.
Visit CTA's official COVID-19 Emergency Relief Committee website for details.