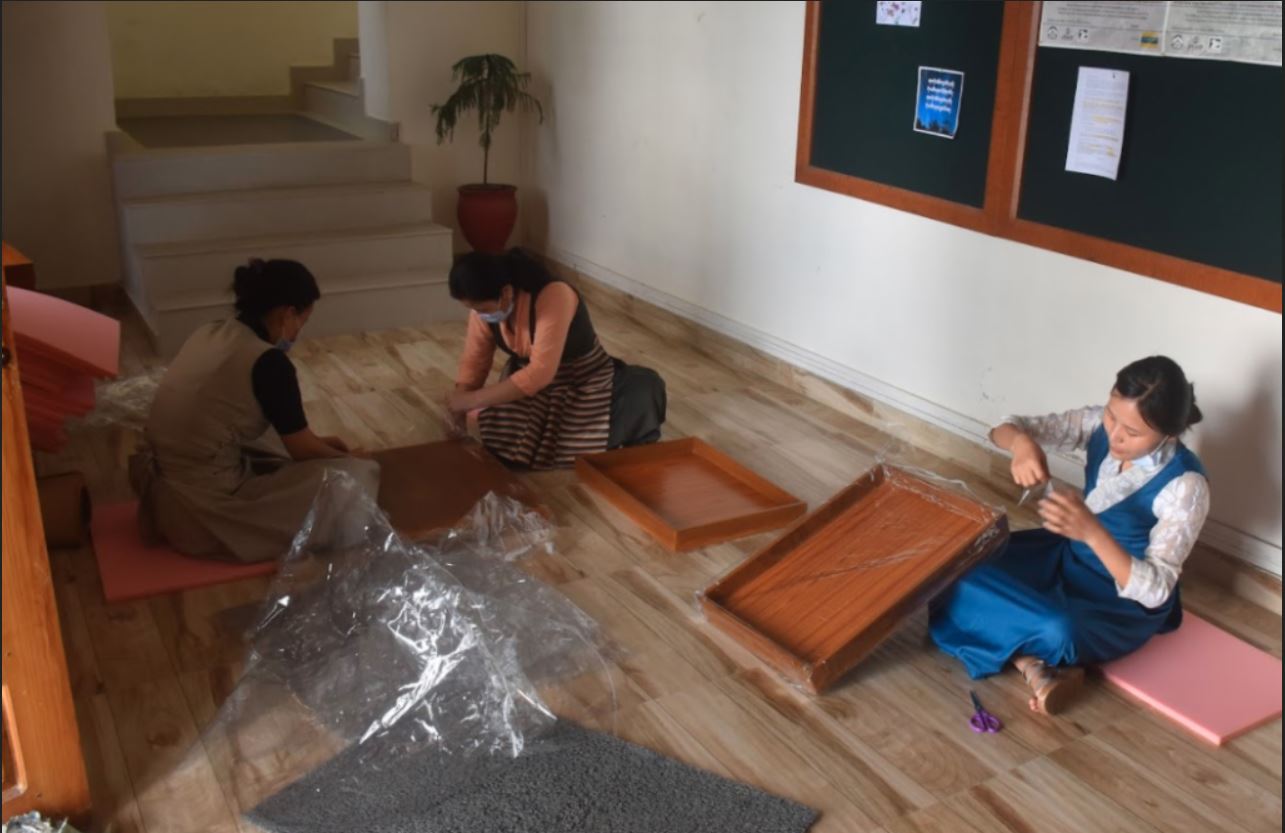 Dharamshala: While the ongoing pandemic has reinforced the value of good hygienic practices, Health Kalon Choekyong Wangchuk of the Central Tibetan Administration has advised initiating shoe sanitizing practice at the doorstep for all the offices of CTA to mitigate the risk of COVID 19 in early May.
The Sanitizing kit was designed to effectively deliver disinfectants at the sole of footwear thus eliminating any possible risks of the virus entering the offices through footwear.
The process of sanitizing footwear includes three steps which are dusting your shoe before entering the office, sanitizing your footwear at the disinfectant mat, and finally drying it.
19 shoe sanitizing kits were customized and made locally by the staff of the health department, of which 4 kits were allocated to the quarantine centers in Dharamshala, and the rest was allocated to the offices of Central Tibetan Administration.