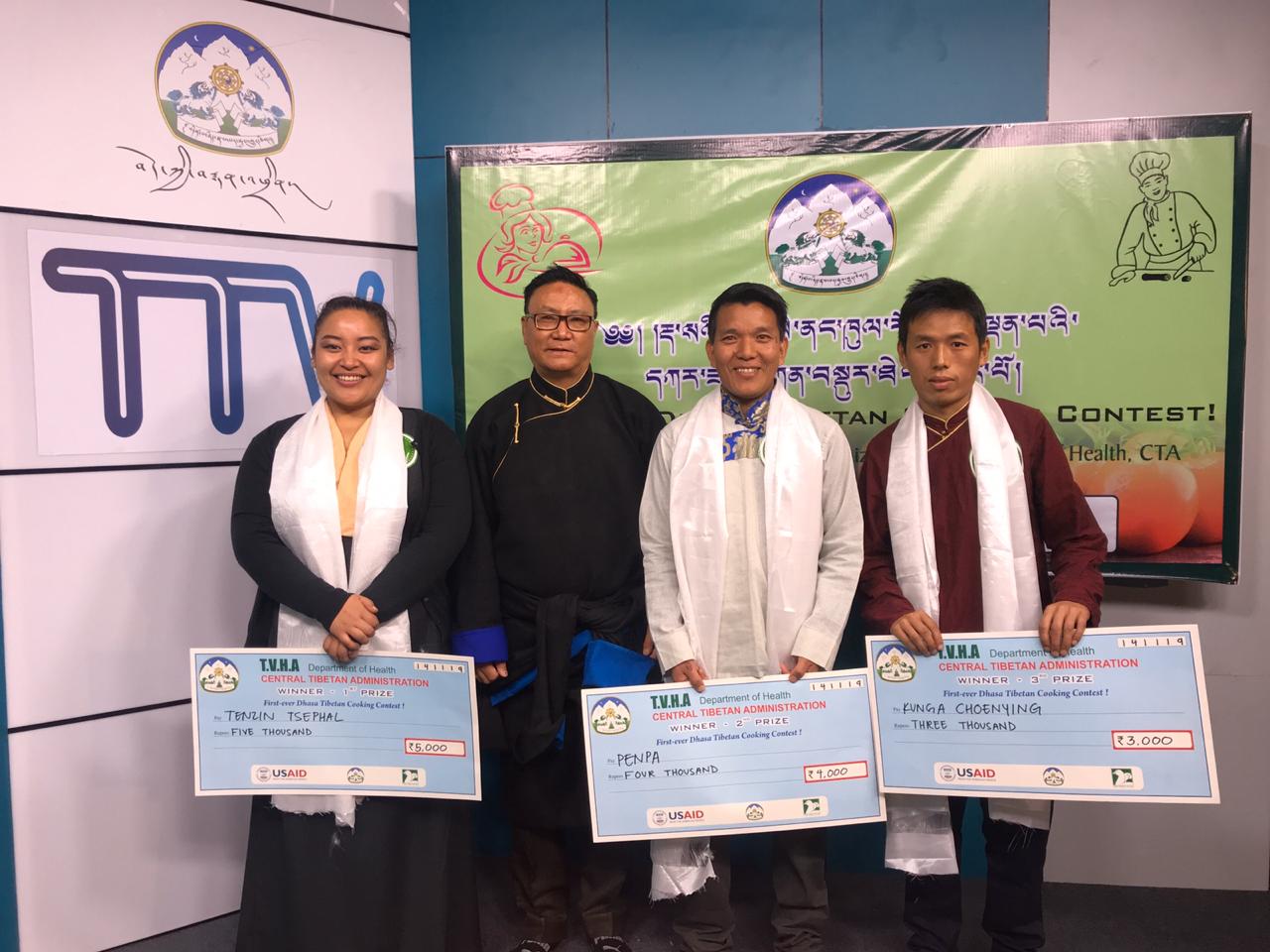 In an effort to promote healthy eating among the Tibetan community, the Department of Health, CTA hosted the first-ever Dharamshala cooking contest among Tibetans on World Diabetes Day, 14th Nov 2019. The aim of this competition was to create a healthy and vegetarian dish, while aligning with the restrictions of a diabetic diet. Furthermore, the criteria included taste and appearance of the dish.
The contest was judged by three jury: Palden Dhondup, Health Secretary; Shakir Khan; Chef of Chonor Guest House, and Nitti Gupta; Nutritionist from Gauri Medical and Dental Care Delhi.
Health Kalon Choekyong Wangchuk made a statement urging all Tibetans to adopt a healthy lifestyle while emphasizing that a balanced diet is one of the crucial factors for achieving this goal.
A total of six contestants participated in the event. Each contestant coming from different backgrounds, made various dishes for the judges. Their names and respective dishes are as followed:
1. Penpa: POT-AU-FUE Italian
2. Tenzin Tsephal: Steamed Vegetables & putang
3. Ngawang Lhamo: Naan with Spinach Curry
4. Dhondup Tashi: Roti and mix vegetables
5. Kunga Choeying: Gajar Ka Halwa,
6. Tenzin Chokyi: Naan & Muttar Paneer
Which contestant will win the Rs. 5000 first place prize? Stay tuned on TibetTV or Facebook page of Department of Health CTA,tonight to find out!